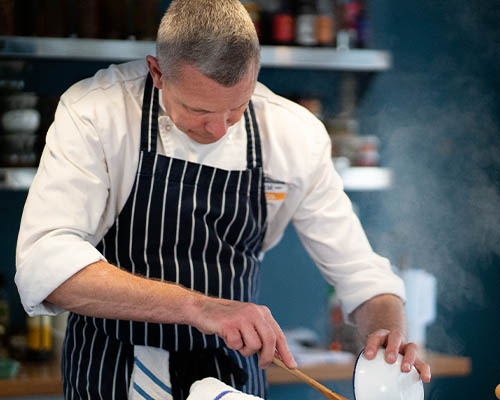 Whatever your appetite and your dietary needs may be, you can trust us to get it right – we've been doing it long enough after all and over the years we've won awards for what we do.

We firmly believe that good food can put a spring in your step and a smile on your face so go on, dig in, and see what you fancy. Our high quality ready made meals are designed by our in house chefs to provide customers with a range of delicious dishes to choose from to suit all tastes and dietary requirements.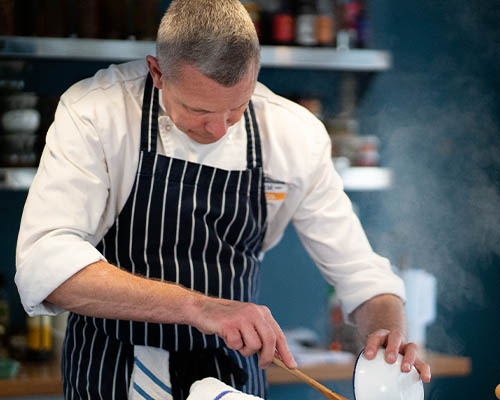 Meal Sizes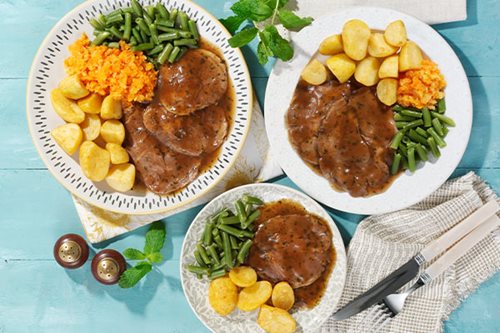 Meal Sizes
We cater for every appetite, which is why our meals come in three different sizes – Hearty Meals, Main Meals & Mini Meals.


Hearty Meals
- Bigger Portions that are made to delight and guaranteed to satisfy.
Main Meals - Traditional, modern or something even more indulgent – we've got it covered.
Mini Meals - Smaller sized dishes, perfect for a tasty lunch or smaller evening bite.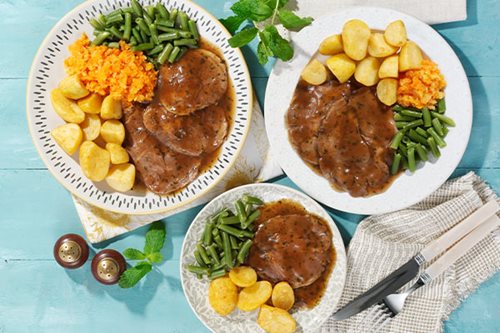 Free From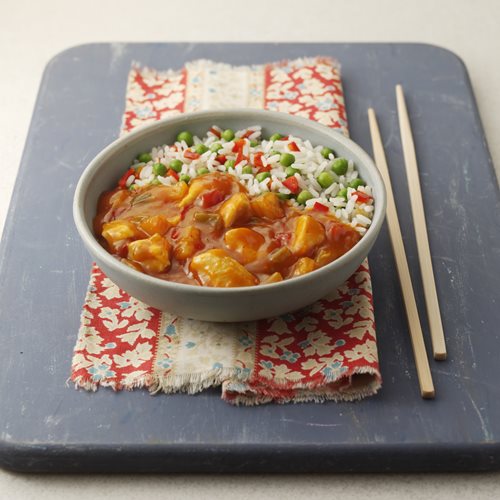 Free From
All the meals in our Free From range are free from all 14 of the major allergens including gluten For people with food allergies & intolerances, these meals are all free from the following:
✓ Gluten ✓ Egg ✓ Fish ✓ Nuts✓ Peanuts ✓ Celery ✓ Mollusc ✓ Crustacean✓ Lupin ✓ Sulphites ✓ Sesame ✓ Soya ✓ Mustard ✓ Milk* *and all products produced or derived from milk
Our Free From range is also made without onion and garlic.
Also, if you're just looking for gluten free meals we have plenty of options, to see which of our meals does not contain gluten just apply the filter in the 'Made without' section on the left navigation menu. You can also use this filter to find dairy free meals too.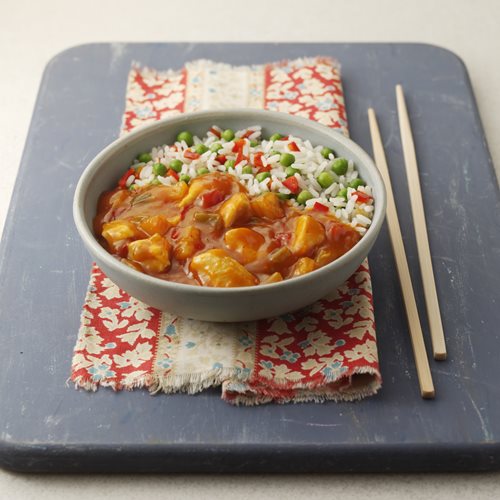 We also provide nutritious meals for people who have dysphagia or difficulty swallowing, we believe that mealtimes should be an enjoyable experience for everyone. We offer meals in three difference textures in line with the IDDSI Framework:
• Level 4 - Purée Meals
• Level 5 - Minced Meals
• Level 6 - Soft and Bite-sized Meals
If you can't decide what you'd like to try then let us plan for you with our meal packs, we select our most popular meals so there's a variety for you to try.
We're proud to provide ready made meals for our elderly customers who may need a little more help to enjoy and balanced and nutritious diet. We remove the need for meal prep or grocery shopping and provide a wide range of meal options so that our customers can easily access tasty meals delivery directly to their home.
We also care about the world around us and are committed to sourcing the ingredients for our delicious meals in a sustainable way, for example. all of our beef dishes are sourced from Irish and British farmers.
You can order online or over the phone and speak to one of our friendly customer advisors.