How it works
Getting started with Wiltshire Farm Foods is quick and easy, and from start to finish, our award-winning service comes with a smile!
Shopping with us is simple, you can order what you want, when you want, with no contract or commitment. It really is good old fashioned service.
Find out more below, or request your free brochure now.
Request a brochure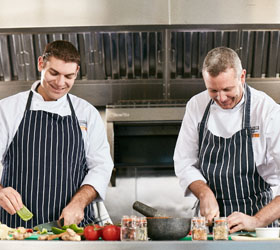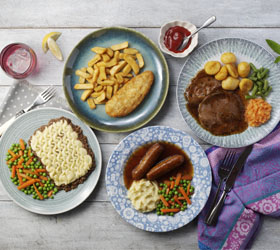 Browse our range
We have over 300 delicious, great value dishes starting from €4.15.

Every recipe is designed to taste great, and with mini and hearty options, there's something for everyone.
From traditional favourites to more contemporary ranges, we're sure you'll find something you fancy.
Start shopping

Order as little or as often as you want
Whether you like to order online or over the phone - shopping with us is quick, easy and secure.


There's no contract or commitment, just pay for what you order and get free* friendly delivery.
Our friendly drivers deliver all over the country, whatever the weather, but they're local to you, so you'll see a familiar face regularly.
Our drivers really enjoy the time they spend with our customers, however, during this difficult time, protecting our customers and our team remains our top priority. Therefore our standard approach will now be a 'no-contact delivery' where your driver will knock on your door and wait while you collect your meals from the doorstep, keeping a safe distance. The driver will not leave until you have safely collected them.
If you cannot manage to collect your meals and put them away on your own, then the driver will still come in as before and put them away in your freezer for you, but we ask that you maintain a safe 2m distance as per Government advice. Simply let us know when you place your order that you need this service, either on the phone or in the delivery instructions box during the checkout when shopping online.
Rest assured, we will continue to help you as much as possible and ensure that your meals are safely delivered to you. This is only a temporary change to our service, and our drivers can't wait until things are back to normal so they can stop for a proper catch up!
Find out when we deliver in your area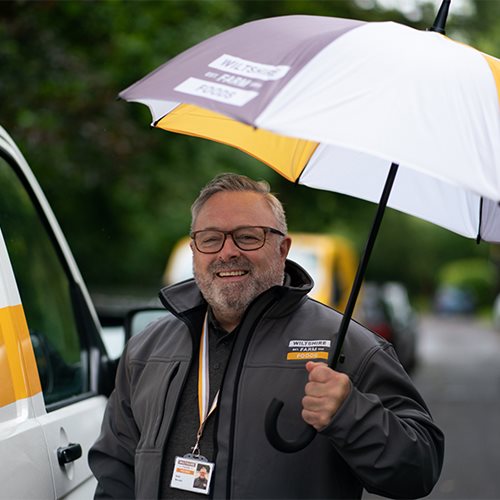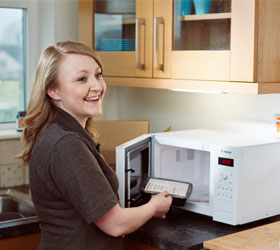 Storing and Cooking our meals
Your meals are delivered frozen, ready to use whenever suits you and can be cooked straight from frozen.

All our meals are designed to be cooked from frozen so there's no defrosting required. Simply cook, serve and enjoy.


Find out more about cooking our meals

Satisfaction Guarantee
Our chefs, Phil and Liam, are always looking for ways to make our food even better.
If our food doesn't make you smile, we'll replace it absolutely free. Just keep hold of the film lid from the top of your meal and we'll sort out the rest.**
Call us on 1800 11 11 88, email us or tell your delivery driver.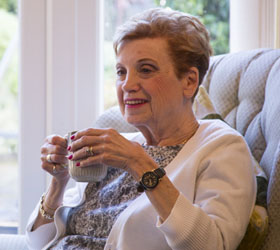 *Minimum order in some areas
**Terms and conditions: our satisfaction guarantee applies to all meals purchased from Wiltshire Farm Foods. To request a replacement please contact your local team or tell your delivery driver. You must provide us with the film lid for the meal that is being replaced (at the time the replacement meal is delivered), otherwise we reserve the right to withhold the replacement meal. This guarantee is subject to fair use and we reserve the right to withhold replacement meals. We may amend the terms of this guarantee from time to time.